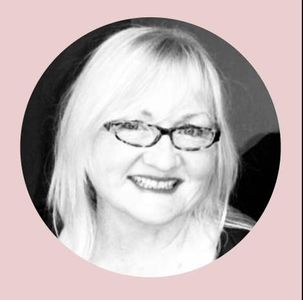 FERN TULL - MOTHER
Founder
JAMI ROBERTS - DAUGHTER
Co-founder
At MODA we have always been about collaboration, education and empowering salon professionals to earn big and dream big. What began as a specialized hair color clinic in a tiny 3-person location has grown into a salon company that has trained many of the best stylists in the greater Northsound area.
The vision began with founder Fern Tull and her desire to teach young stylists how to be career minded in an industry often not taken very seriously. As a single mom of 3 girls, Fern knew the importance of being able to provide for a family. She was fortunate to be able to do that with the thing she was most passionate about, hairdressing. Her desire to give back to the industry stemmed from that gratitude.
Her love of the industry was not wasted on daughter Jami Roberts who followed in her mothers footsteps and graduated from one of the first class at Gene Juarez in 1990. Together, the mother-daughter team (hence the name MODA) opened the Edmonds location in 1996 and the journey of being a team concept, education driven, salon company began.
At Moda we have always been a little unique in our approach to the industry. Choosing to cultivate a team concept salon has allowed us to be extremely customer driven and 100% dedicated to continuous advanced education. We know how many choices there are when it comes to salons and our desire has never been to be the best salon for the masses, but rather we have always aimed to be the best salon for those seeking to work with extremely knowledgeable stylists who care.
As we celebrate our 25 years serving the Edmonds community MODA has decided to choose a name that is now more fitting for our brand. We move forward into the next chapter as MODA & COMPANY recognizing that this vision that began with Fern and Jami is daily brought to life and grown by our team, our MODA family. And as they are the ones for which this whole dream began, together we celebrate multi generations, milestone anniversaries, marriages and babies and puppies and new homes and so much more and we do it united under the banner of MODA & COMPANY. Cheers to 25 amazing years and all the wonderful things the future holds for all of us.